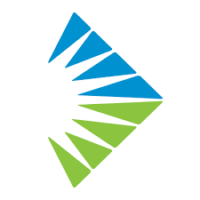 Why Community Living West Nipissing was my chosen charity
They provide service, support, and advocate for members of their community that have many challenges including developmental disabilities. They ensure their clients are treated with respect and dignity.
Their philosophy is one of inclusion not exclusion. They provide their clients with support and education needed to exercise their rights and responsibilities.  More importantly they contribute to improving the quality of Life for their clients.
The government fund programs for life skills and job training however they do not fund many of their extra curriculum or social programs such as camping, fishing, city excursions, etc. The Agency supports these programs by raising additional funds through partnerships forged with community business.
Over 17 years SBM has been a major sponsor and partner for their largest fund raiser through a elaborate GALA held every 2 years. This event is the highlight of the Agency and the biggest event held within their community and raise thousands of dollars to fund many events for their clients.
Because of the global pandemic the Agency has had to cancel this Gala three years in a row. As a result, money was not available to fund some of these programs. The donation of $500 was not only a surprise to the Agency but humbly appreciated.
Community Living West Nipissing is just not a client but part of the SBM family. It is of the utmost importance that we continue to support the Agency, their goals and vision of creating an accepting community who represents all its citizens in their diversity, contributions, and aspirations.
Charmaine Gazdic-Querney – SBM, Sudbury